My first "real" week with the lessons ended recently. I'm not as good as Nanouk or Tana so I don't keep track of what I do day by day, but I want to tell you a bit how the lessons and all the rest went.
Let's start from the academic side: I had to change some classes immediately, in particular I removed Mobile application prototyping because there is a 40 places limit and the priority goes to full-time students. I added Social data modeling and Computer vision instead. Officially I sent the request for the changes today, but I have already started to attend the lessons. At the end my courses are these:
Error-correcting codes — Maybe the most mathematical class of all. The teacher explains very well and it's interesting. I will have to review linear algebra a bit but at least it's a topic that I have already met a bit in high school.
Optimization using metaheuristics — It's a more exciting side of operations research. It's taught for management courses but in my opinion it's more oriented towards people studying computer science and knowing programming. The lessons are clear, the activity in the lab a bit less sometimes, but I like it.
Social data modeling — The most practical course of all. There is little theory but a lot of experimental work with Python and the APIs of some web services. Not bad at all!
Computer science modelling — It's more or less the equivalent of the formal languages part that I studied in Venice. Even if the topics are not new I have the impression that the lessons are very fast paced, maybe a bit too much. But perhaps it's only the first impact.
Computer vision — For this I will have to learn how to use Matlab and review linear algebra but it's a class of a not very high level, so I shouldn't have much problems.
In any case I think it's normal to have some doubts when you start with new subjects. It's a matter of time. 😉
From the "practical life" point of view, after a complicated beginning, we managed to buy step by step all we need to eat with variety, as well as some snacks and drinks. We got the laundry card (fundamental!) and I'm getting used to the public transport here in Copenhagen. today I got my residence permit and in the next day I will go to ask for the CPR.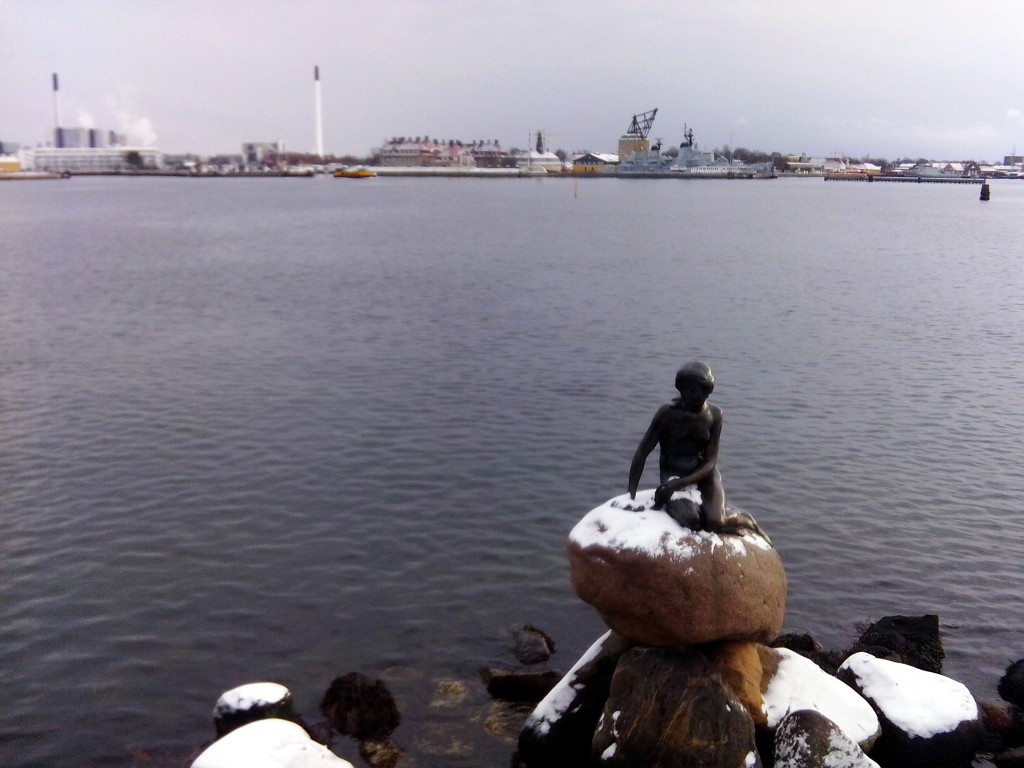 Regarding the social aspect, I didn't manage to know danish students, but I know that it's difficult. 😛 However I met other international students with whom I will be able to make groups for the various classes.
Then yesterday it was a fantastic day! 🙂 For the first time I went to visit the city center, joining a tour organized by ESN Copenhagen. but the most important thing has been telling Henrik, Sergio and Johanna: the same morning they decided to come and so we could met after about 10 days!
It made me feel good, like it makes me feel good keeping in touch with almost everybody. 😉 I often chat with Tana (who turned out to be a great friend), but in different occasions also with Henrik and Sergio, sometimes with Johanna, Eva, Justina, Bettina, Wojtek and sporadically with the rest of the group, because I miss them all!
In the next weekends I should meet again Róisín, Bettina, Tana and some others. Needless to say, I'm looking forward to it! 😀